Services Overview
Skilled…Certified…Professional…Available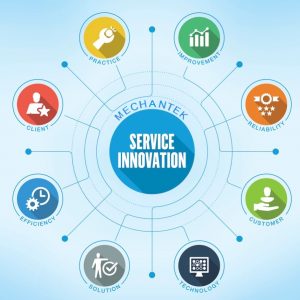 Constant improvement through service innovation is what makes us the leading fire pump service organization in the country. By focusing on the eight points of our Service Innovation program, we strive to continuously improve the value of our services to fire protection contractors, and through them to the managers, owners and occupants they serve.
Investing in training, technology, efficiency improvements, and new solutions enables Murphy Tech to maximize the value we deliver to our contractor customers, and to pursue our never ending quest to make the life safety systems we service truly available to save lives.
We have the largest fleet of trucks dedicated to fire pump service in the southwest United States. We can be where you need us to be faster than anyone else in the industry. Our trucks are manned by the most qualified service technicians anywhere, and are stocked with the parts most often required to service fire pump systems.
Call our service department at 817.430.2400 or email us at services@mechantek.com.
NFPA 20/25 Testing
We perform over 3,000 NFPA fire pump tests each year. More importantly, unlike many of our competitors, we perform those tests in strict compliance with the current editions of the published national standards. This is important because it protects our contractor customers, as well as the owners, managers, and occupants of the buildings. Sprinkler contractors, owners and building managers expose themselves to serious legal risks when they fail to strictly follow the local codes and national standards when testing their fire pump systems.
We have developed a proprietary fire pump test reporting system to provide contractors and owners meaningful analyses of our test results, not the tired and largely useless Excel curves we so often still see.
Pump Rebuilds
Underperforming or aging fire pumps can be revitalized by being rebuilt by our service techs. This service includes repacking the pump, cleaning and polishing the packing glands, replacing the gland bolts, replacing the gaskets, seals and bearings, and cleaning and repainting the pump. We always finish a rebuild by performing a full NFPA 20 test, and providing a detailed report to the customer.
Repairs
We repair fire and jockey pumps, controllers, flow meters, diesel engines, and valves using the highest quality parts available, ensuring that the parts are compatible with the equipment and approved by the manufacturers.
And we guarantee our results! If you determine that our techs failed to properly perform the repairs you requested, we will send another truck to make it right for you and your customer. Your satisfaction is our promise.
Repair Services Offered
Replace casing relief valves
Clearing & replacing drain lines
Replacing controller pressure switches, transducers, and other critical components
Recalibrating flow meters, as required by NFPA 25 to be done annually
Troubleshooting non-operating pumps or controllers
Repairing non-functioning engine cooling loops, the leading cause of catastrophic engine damage.
Much more…
Repacking
Most fire pump manufacturers recommend repacking their pumps every two to three years to ensure proper lubrication of the packing rings when the pump is idle.
Diesel Preventive Maintenance
Engine manufacturers recommend annual preventive maintenance services for engines used to drive fire pumps. Our Standard PM service includes changing the oil, checking coolant electrolyte levels, checking battery acid levels in all cells, replacing fuel and oil filters, replacing air filters (except K&N filters, which are cleaned), check fuel for proper level and excessive sediments, add fuel conditioner, inspect exhaust system for leaks, check drive shaft for excessive play, check fuel lines for leaks and obstructions, test operation and water flow through the cooling loop and discharge pipe. We also offer an Enhanced PM service which includes additional services such as replacing belts, hoses and associated gaskets.
Fuel Testing
NFPA 25 requires that for fire pump driven by diesel engines, the fuel in the tank be tested annually. In partnership with certified fuel testing laboratories, we offer three options for testing diesel engine fuel. After the testing, we send you a report showing the detailed results.
Laser Alignments
Using sophisticated and precise laser systems, our highly trained technicians perform laser alignments of pump and motor shafts. We follow up by sending you a report showing how close we were able to get both the parallel and angular alignments of the shafts.
System or Component Replacements
Our service department performs fire pump, jockey pump, electric motor, engine and controller replacements almost daily. Working with the sprinkler contractors and, when necessary electricians, we can offer turnkey change-outs when existing system components fail.